Ok, like I said earlier, I didn't have internet access for about a week so I will make this one relatively easy. Sometimes Stan will alter his chop seal/signature a little to correspond with the character/characters in a particular piece of art. This week's challenge is to name which character is represented in the following chop.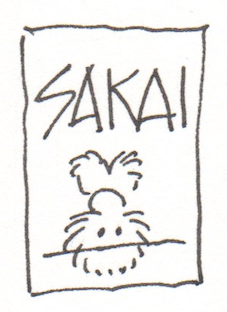 RULES
Please enter your answer in this thread. You only get one guess (no edits
) so make sure you are happy with your choice. I'll add a clue tomorrow (Saturday) since this will be a really short week. The first person to guess who it is wins!!!!!!
Guesses:
*Stupid, Stupid Rat Tails