I made a topic on the Ronin Ramblings forum talking about BlazBlue, and I want to say that the main villain of BlazBlue, Yuuki Terumi, is actually very similar, in my opinion, to Noriko from the Usagi Yojimbo series.
1. Both characters are absolute sadists who opt to brutally humiliate their opponents after defeating them. They even kick their foes while they are down.
2. Both characters take great pleasure in being pure evil. In fact, Noriko calls herself the Blood Princess while Terumi calls himself the God of Destruction.
3. Both of these villains hate their sisters and devote so much of their effort into treating them with absolute spite.
4. Yuuki Terumi cut off Ragna the Bloodedge's hand, which Noriko threatened to do to Usagi.
5. Noriko's taunting of Tomoe Ame and Terumi/Hazama's (more on him later) taunting of Noel Vermillion led to both Noel and Tomoe breaking down crying and feeling despair.
6. Whenever things don't go their way, both Noriko and Terumi throw temper tantrums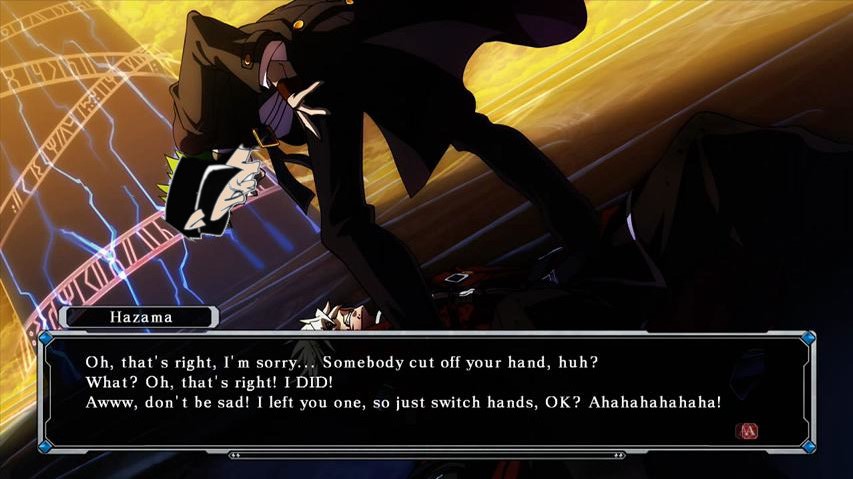 Until the end of the third game in the series, Chronophantasma, Terumi was in the same body as a man named Hazama and he is just as cruel and sadistic as Terumi is, but significantly more polite, patient, and level-headed.