Two of my favorite subjects come together in one format.... Samurai & Star Wars!
I recently received this in the mail from Japan.
Samurai Taisho Darth Vader
from Movie Realization by BANDAI.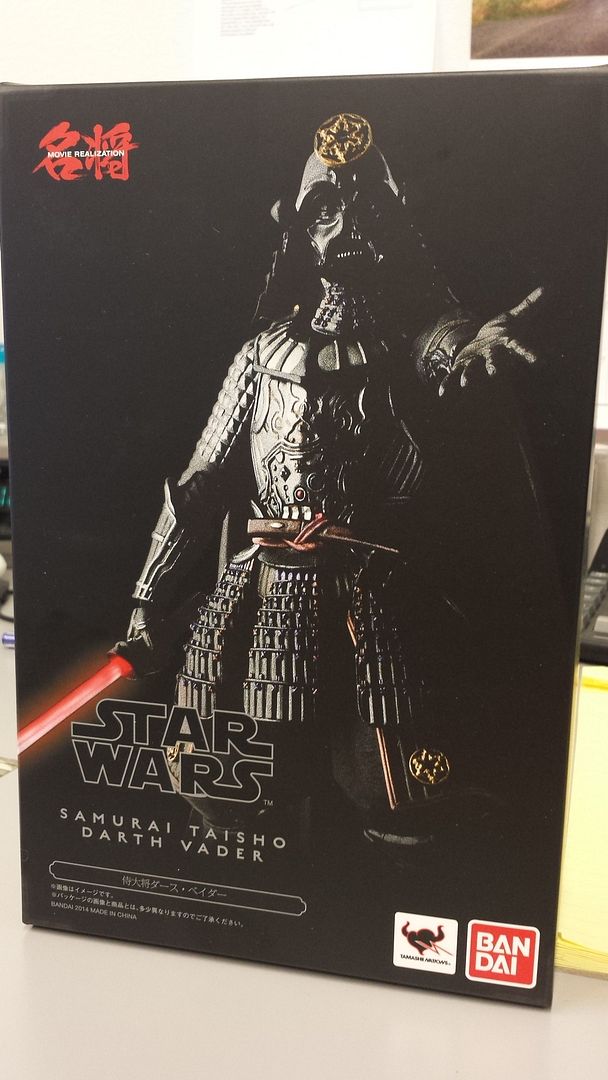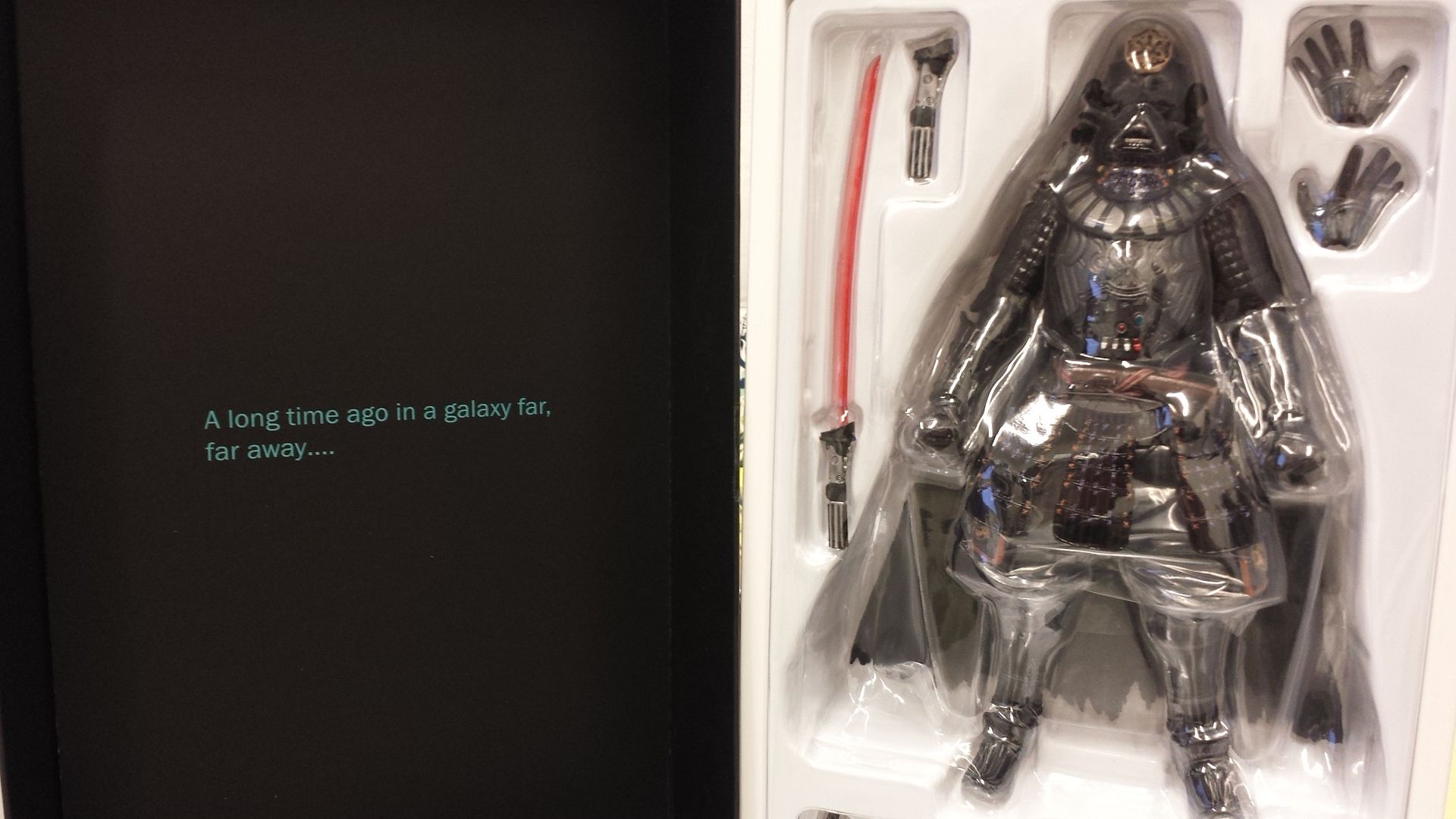 Fully articulated.
Size: Approx. 180mm tall (approximately 7 inches tall)
Material: ABS, PVC
[Set Contents]
-Main figure
-Optional hand parts x each side 3 types
-Lightsaber x2 types
Sculptor: Jyunichi Taniguchi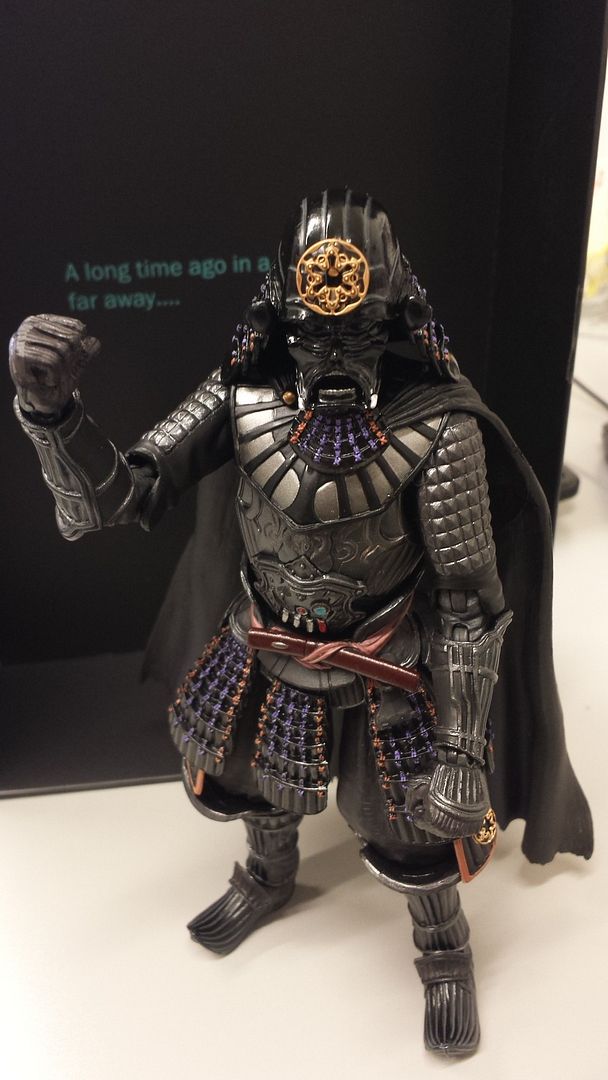 High-five!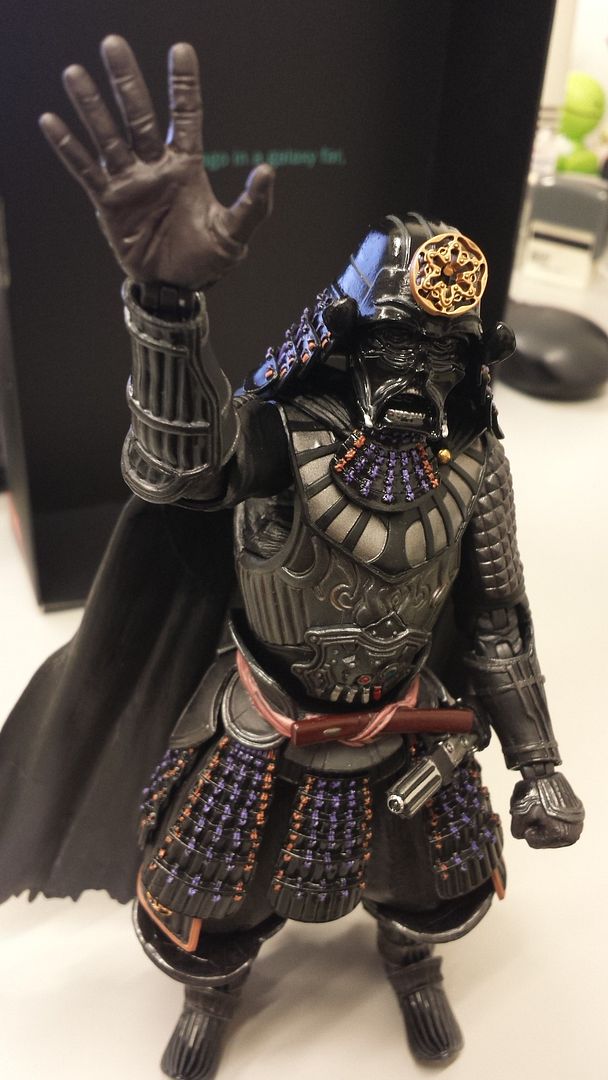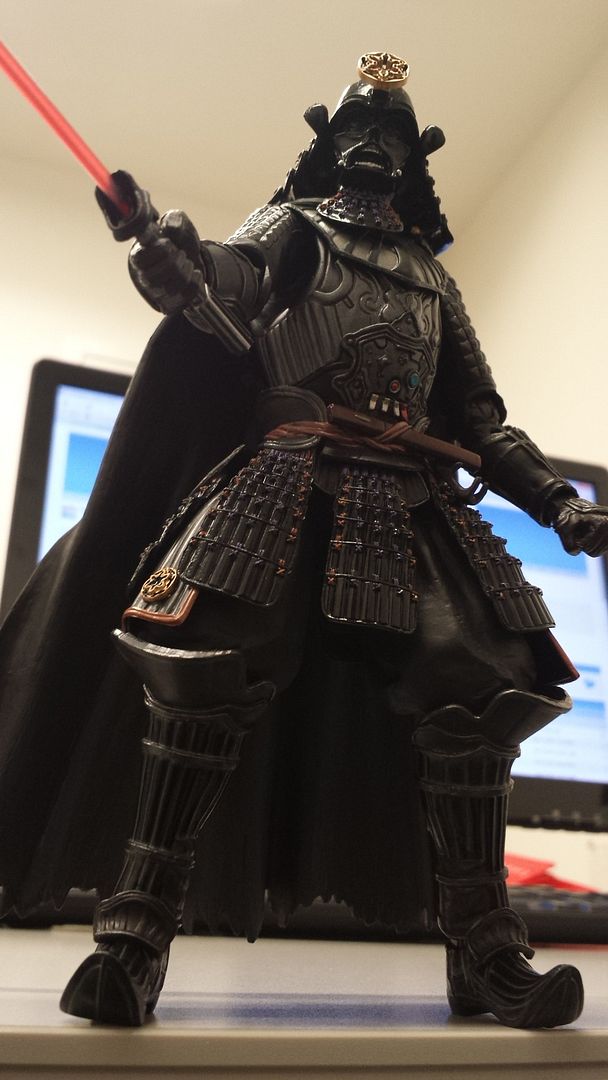 Think about all the possibilities...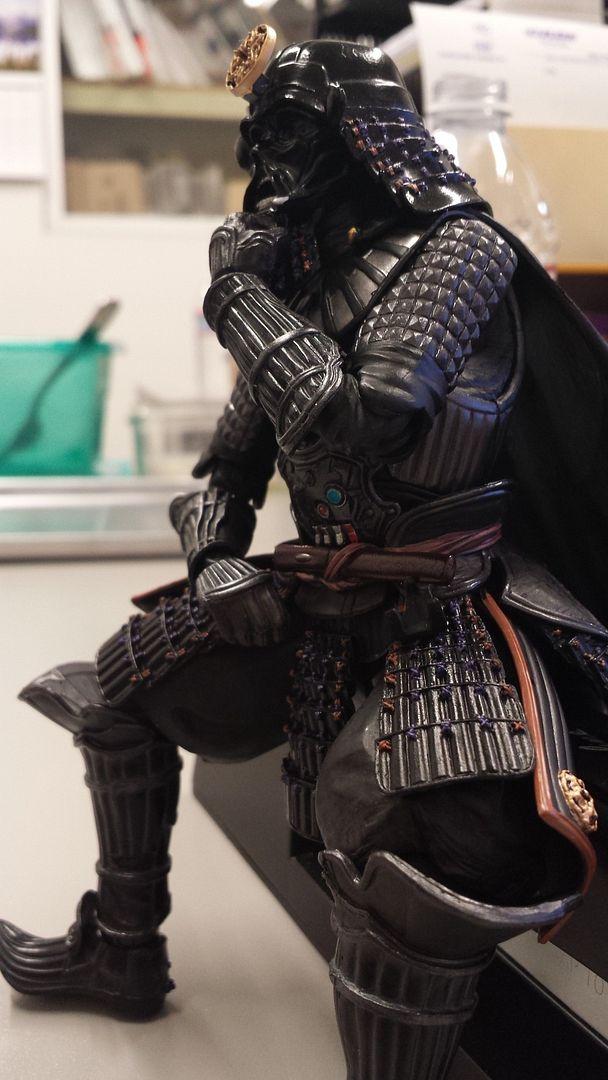 Stormtroopers coming soon....