I got to meet George Perez today at the local comic shop. I had him sign a couple of books that he had never signed before.
I was so excited to get the signatures that I forgot to pick up my free comics.
Once I realized what I had done I went back and picked up a few.
Anyway, here's the Herobear and kid (Perez variant)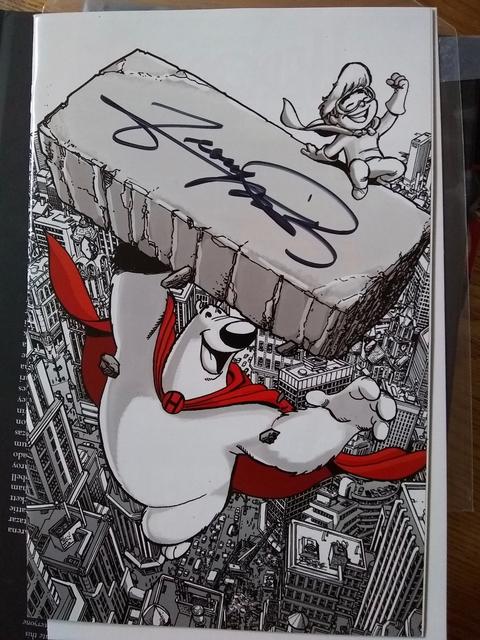 And the Tellos book 2 hardcover