I got a nice little Japanese snack package a few weeks back from a kind dojo member. Although I've had it for a few weeks, I've been so busy with work that I haven't had time to dig into it until now, as I wanted to post pictures before I ate it all. So here's what I got: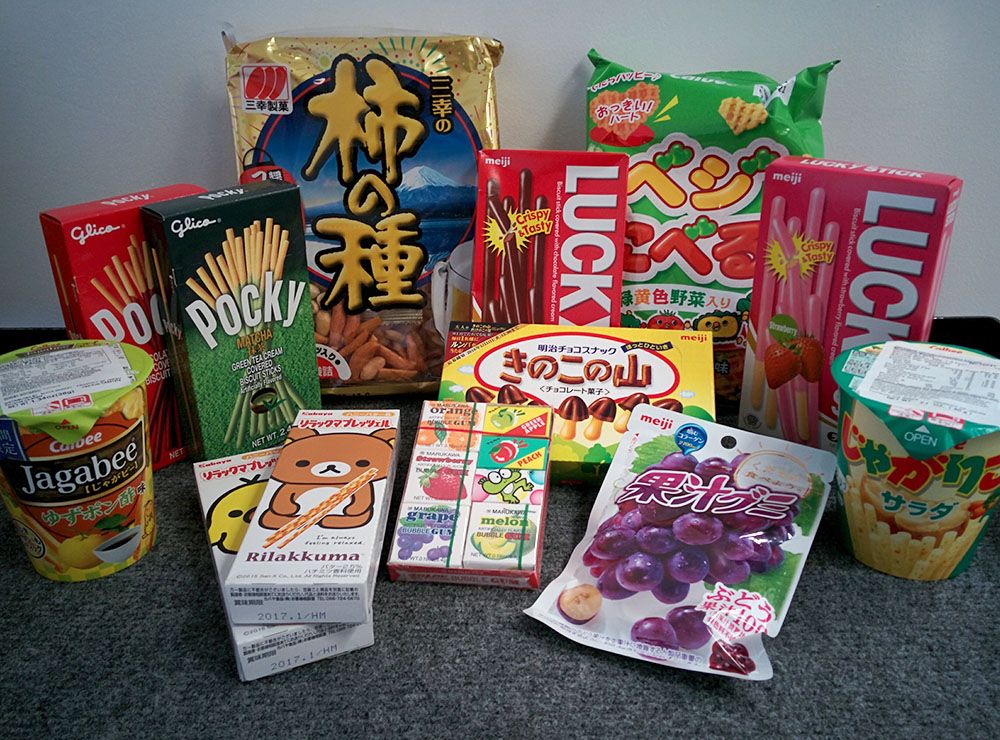 I might have a slight weakness for gummy candy and may have eaten all the grape gummies before taking a picture. Oops!
They were certainly tasty. The rest of the items, however, I'll be sure to review as I eat them.