Here's what I have so far:
Gennosuke, my favorite supporting character:
an awesmoe and oddly benign looking Jei: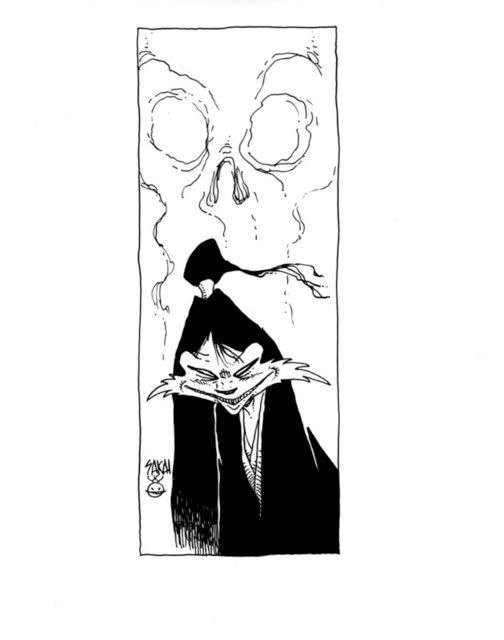 Usagi all beat up and pissed off - how could I resist! Days later I noticed that it's the back cover illustration for the TPB #20 Glimpses of Death - woot!
this is my favorite of the convention "sketches". Sasuke all ethereal and glowy and exuding calm centeredness. I love the spiral and LOVE the feet. This one's definitely getting framed.