Yay! Thanks for the Forum. Awesome Idea!
Okay, so not that I'll ever have much, but my collection begins here: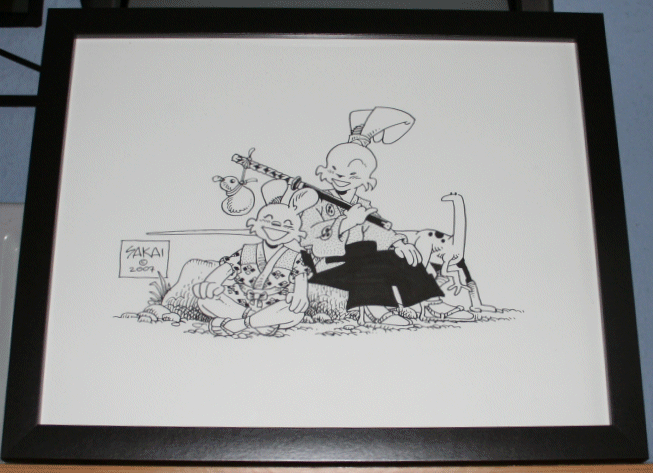 My first Comics Commission EVER. And what a WONDERFUL piece it is! My two fave Usagi characters. Thank you Stan! And Thank you Steve for picking it up at the Con and shipping it to the UK. What do you guys think of the frame? I'm still deciding where to put it, lol.