A few days ago on Facebook, Stan shared that he and Julie would be at a small craft fair, in the L.A. area. The craft fair was today and I took the opportunity to see him and get some books signed. I also had the pleasure to meet and talk with Julie a little. My wife and dog came along and also enjoyed meeting Stan and Julie.
I brought along my Gallery Edition and my Saga volumes (2 thru 5).
Stan sketching in the Gallery Edition.
Stan sketching in Saga Volume 5.
Here are the sketches...
Gallery Edition
Saga Volume 2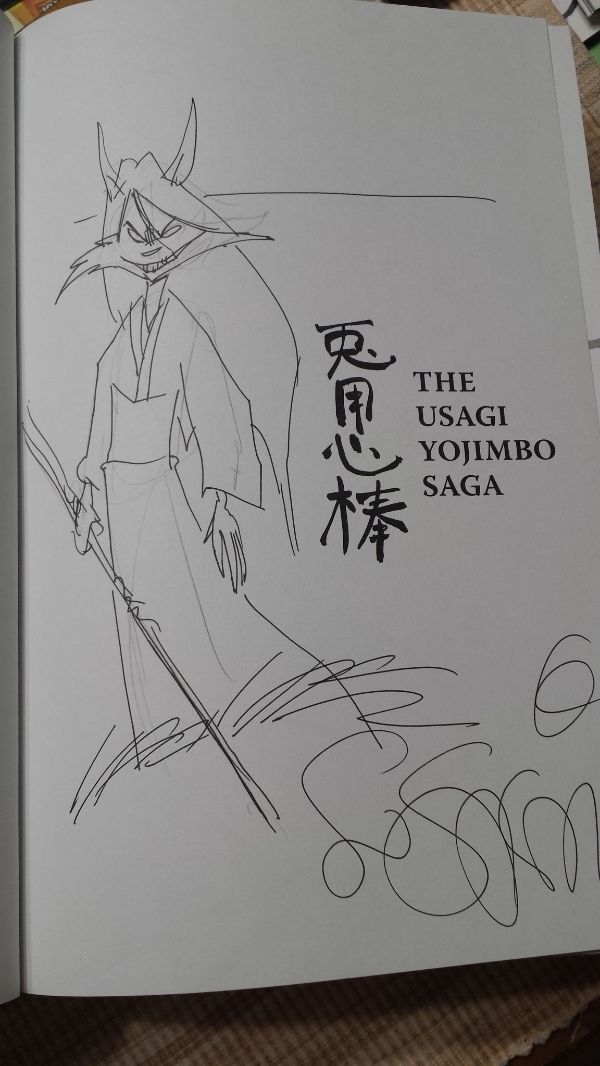 Saga Volume 3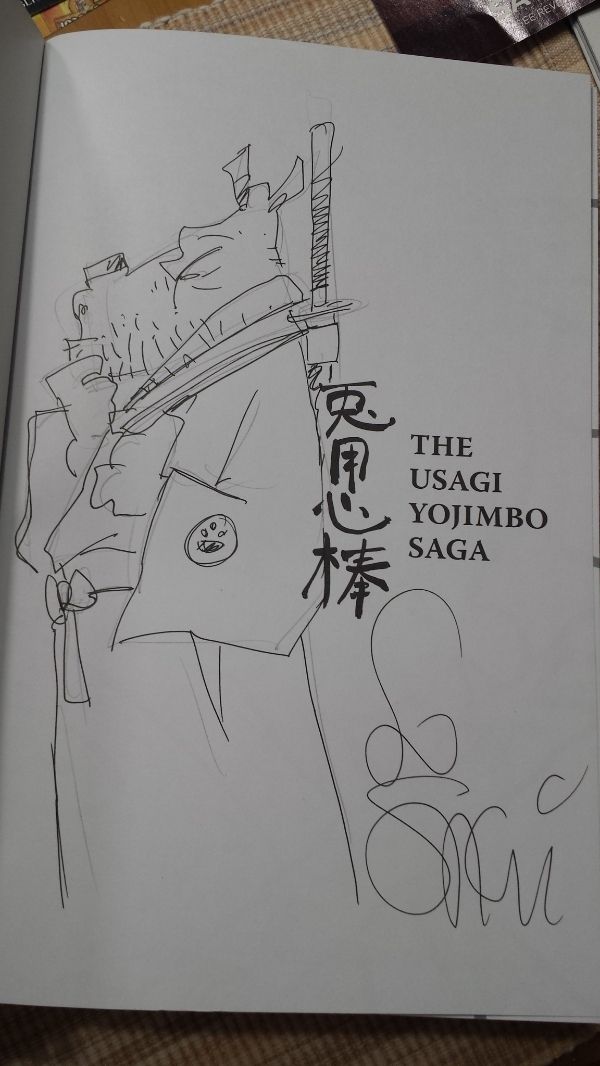 Saga Volume 4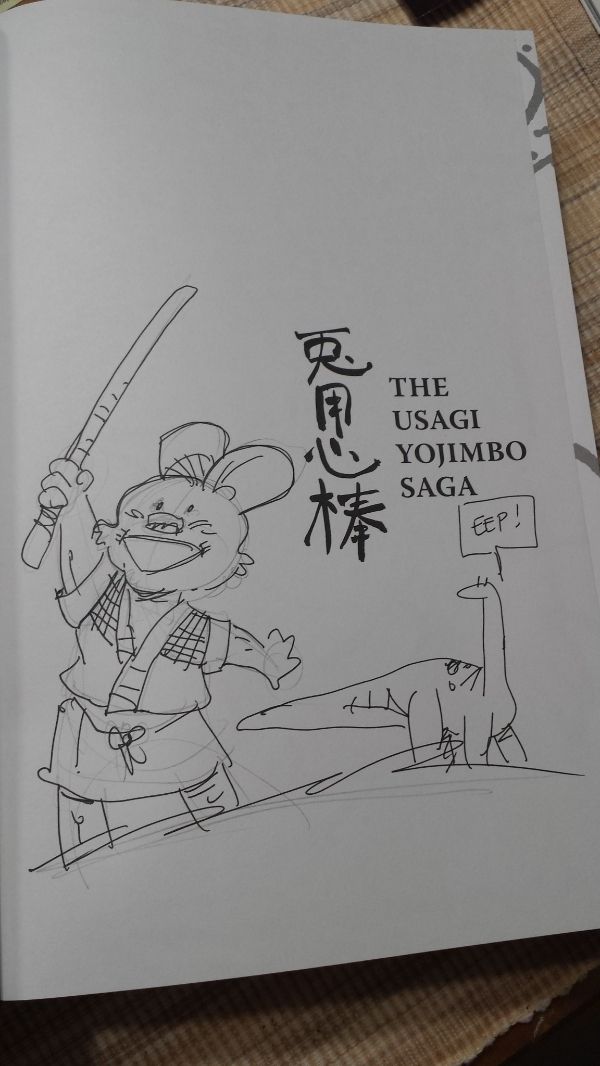 Saga Volume 5
Stan also presented me with a Dark Horse Christmas card, UY bookmark, and one of his new business cards.