Here's my collection, as of today! The photos are from my cell phone camera, so they're less crisp than I'd like.
From Katsucon 2012:
I was fortunate enough to be the winning bidder on Stan's submission to the Katsucon 2012 charity auction.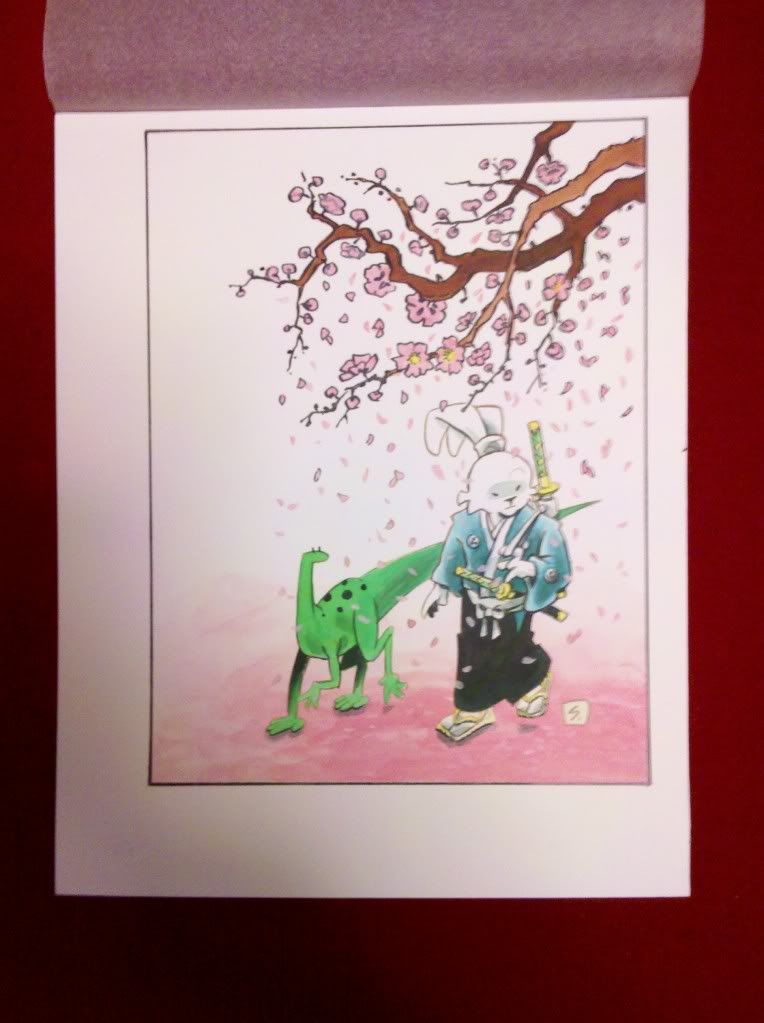 From Baltimore Comic Con 2011:
I love snow scenes - probably because as a kid, snow always held out the promise of a day home from school having fun.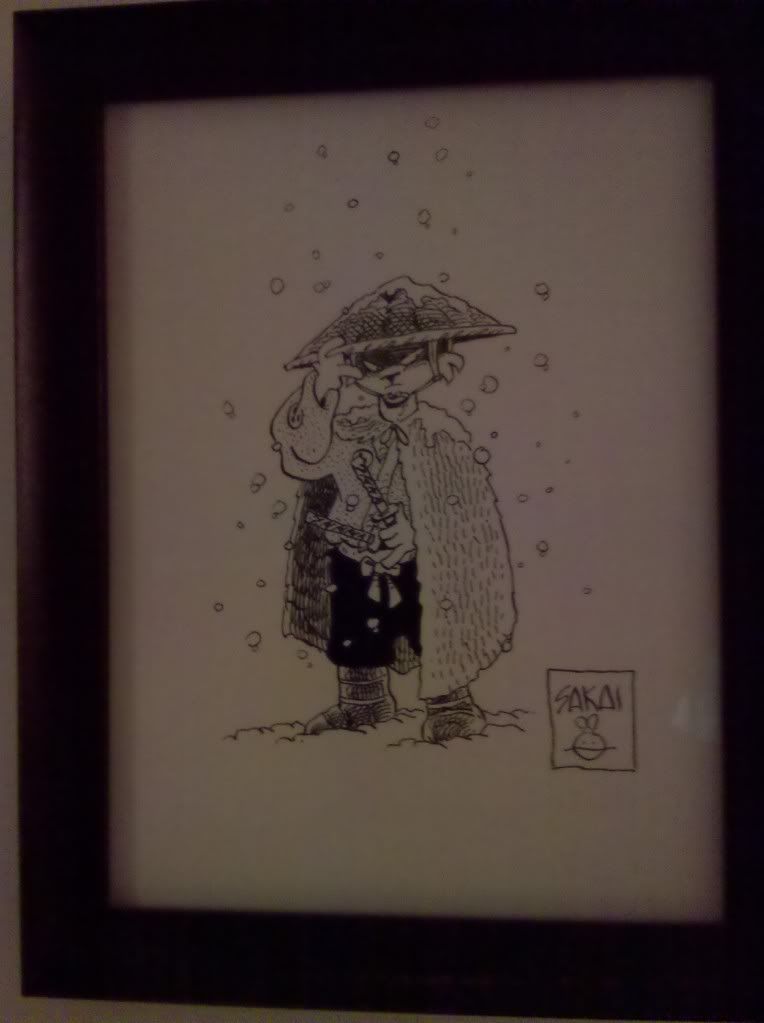 From Boston Comic Con 2011:
This was a quick sketch Stan had done of Usagi in Sergio Leone style - I love the movement, and the nod to Leone's link to classic Kurosawa film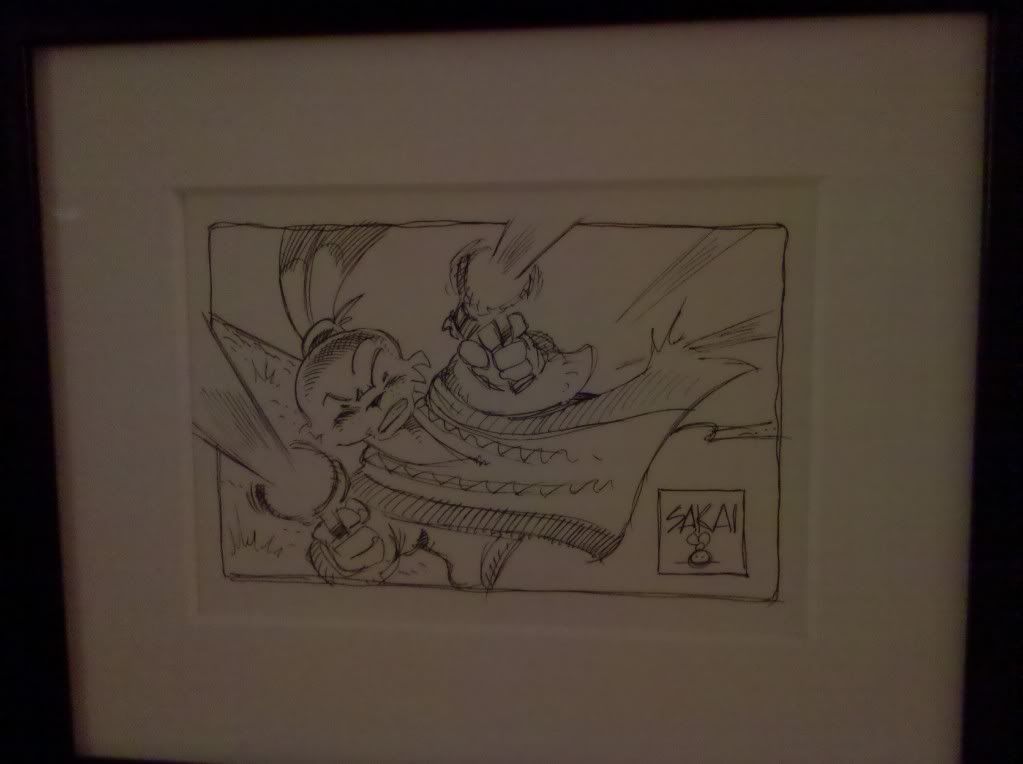 This was a special commission Stan did for my wife - so technically just on loan to my gallery here from its proper owner.